Hello everyone, its been a minute since the last new episode aired on Nick Jr, and reruns were pulled from the channel, so its clear that Nick Jr/Nickelodeon does not want anything to do with Abby anymore. (Blame Brian Robbins) However, I do have some good, hopeful news from a reliable source.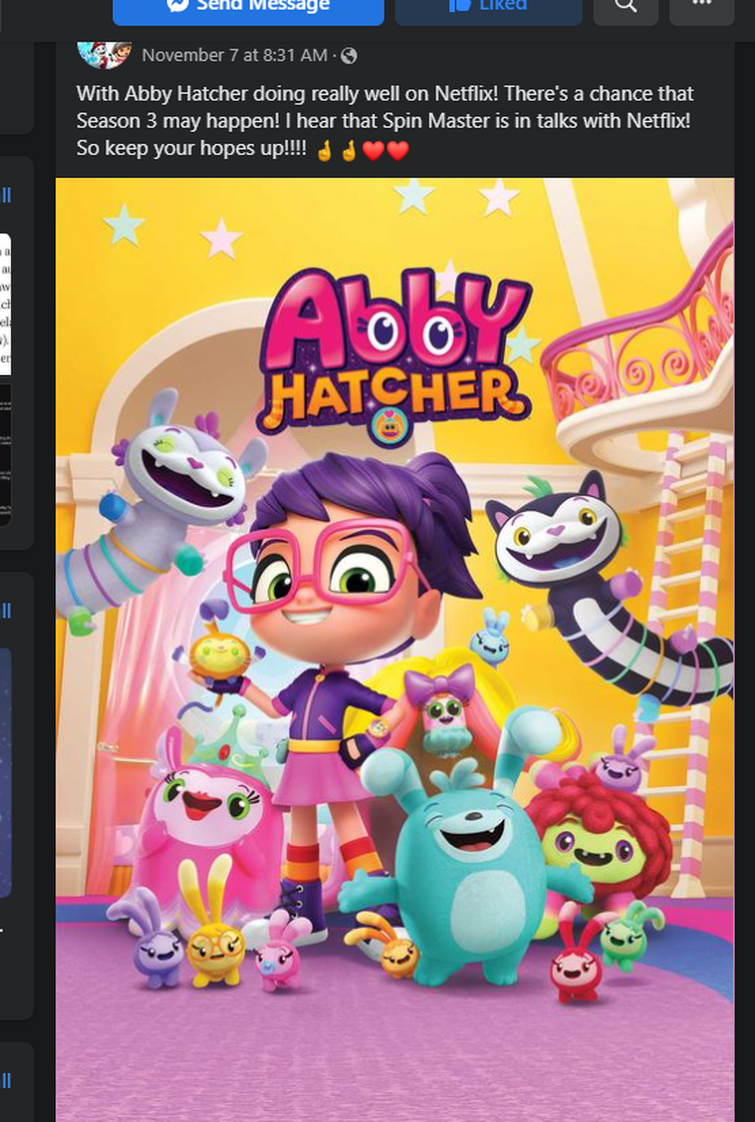 Looks like Abby is doing well enough on Netflix to warrant a potential 3rd Season. Now keep in mind, This is not 100% confirmed yet. So it is not for sure that it will happen yet. But if it were to happen, it looks like episodes wont be airing on Nickelodeon/Nick Jr anymore (at least not in the US) and the show will move to Netflix instead. I really hope that Season 3 becomes a reality, especially after how Nickelodeon mistreated the show and took it off for more Paw Patrol (Basically). So remember, This is not 100% confirmed yet. so I will keep you updated on any news that comes out. Do you think Abby will get a 3rd Season? If so, What do you think will happen/Do you think anything new will be added? Lets just all hope that Season 3 actually happens.
Also note to our users, Please do not make a Season 3 page until it is 100% confirmed. if any Season 3 page is made before it is 100% confirmed then it will be deleted. Thank you much.