Abby's Afraid
Season 1, Episode 22b
US Airdate
November 1, 2019
Canada Airdate
3 August 2019
Production code
123b
Character focus
Abby
Fuzzly Spotter location
Curly on the roof deck
Episode guide
Previous
Otis on the Go
Next
Shape of Grumbles
Abby's Afraid is the second half of the twenty-second episode in Season 1 of Abby Hatcher.
Summary
Abby has a loose tooth and has to see the dentist, but she's afraid, so the Fuzzlies must help her.
Song
Synopsis
Transcript
For a full transcript of "Abby's Afraid", click here.
Gallery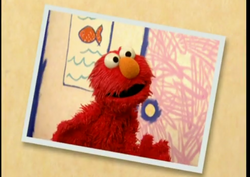 Click here to view the gallery for Abby's Afraid.
Trivia
The tooth Abby loses her left central incisor, which normally falls out at 6-7 years old.
Moral: It's important to face your fears.
Abby's fear of the dentist is similar to how several people in real life fear the dentist before their first visit.
Edit this chance.
Goofs
Cast
References