Abby's Snug
Season 1, Episode 20b
US Airdate
September 15, 2019
Canada Airdate
24 July 2019 TVO
14 July 2019
Production code
122b
Character focus
Abby
Fuzzly Spotter location
Bozzly in Abby's bedroom
Directed by
Kyran Kelly
Episode guide
Previous
Snug Loving Chipmunks
Next
Trick or Treat Otis
Abby's Snug is the second half of the twentieth episode in Season 1 of Abby Hatcher.
Summary
When Melvin comes to sleep over with Abby and he proves to be tough to sleep with, Abby tries to find another Fuzzly to sleep with for the night.
Synopsis
Songs
Transcript
For a full transcript of "Abby's Snug", click here.
Gallery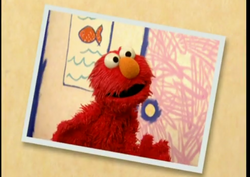 Click here to view the gallery for Abby's Snug.
Trivia
Goofs
Cast