Big Terry: Fix-It Fuzzly
Big Terry: Fix-It Fuzzly Episode
Big Terry: Fix-It Fuzzly
Season 2, Episode 7b
US Airdate
July 5th, 2020
Canada Airdate
10 August 2020
Production code
209b
Character focus
Teeny Terry, Grumbles
Fuzzly Spotter location
Teeny Terry on the roof deck
Episode guide
Previous
Abby and the Costume Ball
Next
Otis' Sick Day
Big Terry: Fix-It Fuzzly is the second half of the ninth episode in Season 2 of Abby Hatcher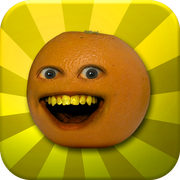 Summary
Wanting to be a fixer just like Teeny Terry, Grumbles volunteers to help Lex with his jobs, and Teeny Terry soon gets jealous.
Gallery

Click here to view the gallery If You wan't for Big Terry: Fix-It Fuzzly.
Trivia
This is the second time Teeny Terry is called just "Terry" (by Grumbles when he gets stuck), after Tappin Mo and Bo.
Beginning with this episode, the episode title is written in all capital letters.
According to this episode, in addition to turning into inanimate objects, Grumbles can also turn into larger versions of other fuzzlies like Teeny Terry.

This episode, as well as "Abby and the Costume Ball", is the episode that took the longest to be released on Knowledge Kids in Canada.
Goofs
When Lex worries that the ladder is too big to hold, his tongue goes outside his teeth for a single frame.
Cast