Fix It Flug
Season 1, Episode 13a
US Airdate
March 21, 2019
Canada Airdate
25 March 2019
Production code
114b
Character focus
Princess Flug
Fuzzly Spotter location
Lex and Teeny Terry in the lobby
Melvin in his bedroom
Written by
Alex Mack
Directed by
Kyran Kelly
Episode guide
Previous
Fuzzly Slumber Party
Next
Princess Flug's Flowery Adventure
Fix It Flug is the second half of the thirteenth episode in Season 1 of Abby Hatcher.
Summary
Princess Flug attempts to help Lex and Teeny Terry fix a shelf with disastrous results, then goes overboard "fixing" everything in the hotel.
Transcript
For a full transcript of "Fix It Flug", click here.
Gallery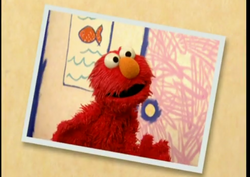 Click here to view the gallery for Fix It Flug.
Trivia
Lex(Abby's father) and Melvin(One of Abby's closest human friends) are the first 2 humans to apper on the fuzzly spotter.
The title of the episode is a spoof of the video game "Fix It Felix".
Moral: You can't Fix Things on your own.
This marks the third time more than 1 character appers on the fuzzly spotter.
Goofs
When Abby and Bozzly pass by Chef Jeff in the kitchen after suiting up, Abby's ponytail is missing.
Cast