Frazzled Fuzzly
Season 1, Episode 12b
US Airdate
March 19, 2019
Canada Airdate
20 March 2019
Production code
112b
Character focus
Teeny Terry
Fuzzly Spotter location
Teeny Terry in the kitchen
Teeny Terry in the courtyard
Otis in the elevator
Written by
Jack Monaco
Directed by
Kyran Kelly
Episode guide
Previous
Secret Basement Disco
Next
Fuzzly Slumber Party
Frazzled Fuzzly is the second half of the twelfth episode in Season 1 of Abby Hatcher.
Summary
Teeny Terry is frustrated thinking he's too small to be helpful.
Transcript
For a full transcript of "Frazzled Fuzzly", click here.
Gallery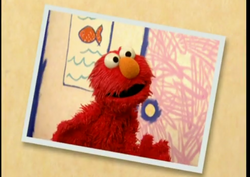 Click here to view the gallery for Frazzled Fuzzly.
Trivia
This episode takes place before "Teeny Terry's Gift" because Teeny Terry is Lex's fix-it buddy in that episode and here he becomes such.
This is the first episode that reveals Abby's bare feet, which are always covered up by her socks and shoes.
Goofs
When Abby and Bozzly enter the elevator at the beginning, Abby is not wearing her hairbow. When she and Bozzly enter the kitchen, she is now wearing her bow.
Cast