Full Moon Fuzzly
Season 1, Episode 25b
US Airdate
January 19, 2020
Canada Airdate
7 July 2019
Character focus
Teeny Terry
Fuzzly Spotter location
Teeny Terry on the roof deck
Directed by
Kyran Kelly
Episode guide
Previous
Fuzzlies' New Year Dragon
Next
Grumbles Gets Gone
Full Moon Fuzzly is the second half of the twenty-fifth episode in Season 1 of Abby Hatcher.
Song
Summary
While Abby and Bozzly have a moon party, Teeny Terry sees the "Fuzzly in the moon" and wishes he could fly to the moon, so Abby and Bozzly help out.
Gallery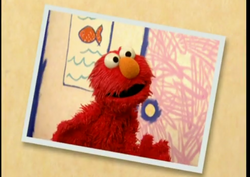 Click here to view the gallery for Full Moon Fuzzly.
Trivia
The Fuzzly in the moon is a parody of the man in the moon.
Using 20th-century rockets, it takes about three days to fly to and from the moon.
This is the second time something inanimate winks in the last shot after "Super Secret Passageway" with the Fuzzly emblem in the passageway floor.
This marks Teeny Terry and the Peepers' last appearances in Season 1.
Goofs
Cast