Fuzzly Lemonade Stand
Season 2, Episode 15b
US Airdate
November 22, 2020
Production code
#219B
Fuzzly Spotter location
Melvin and Teeny Terry in the kitchen
Written by
Gus Constantellis
Directed by
Kyrian Kelly
Episode guide
Previous
Bozzly and the Baby
Next
A Very Fuzzly Christmas
Fuzzly Lemonade Stand is the second half of the 18th episode in Season 2 of Abby Hatcher.
Summary
On a hot day, Abby and Bozzly want a cup from Melvin's lemonade stand but he's all out, so they work to find a way to make more.
Gallery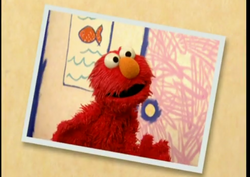 Click here to view the gallery for Fuzzly Lemonade Stand.
Trivia
The baby that Abby mistook for Little Do from "Abby Loses Her Glasses" returns in this episode.
The scene where Abby and Bozzly chased Melvin across the sidewalk was exactly similar to a scene from "Shape of Grumbles." However, it's just with Melvin instead of Grumbles.
This is the second appearance of the Flower Fuzzlies.
This is the second episode to reuse Abby's brain spark animation when she says "Fuzzly trouble, can't delay."
Goofs
Roughly 41 seconds in, when the line moves, the black woman on the right's right eye has no iris for a split second.
Cast