Grumbles' First Haircut
Season 1, Episode 18a
US Airdate
June 19, 2019
Production code
119a
Character focus
Grumbles
Fuzzly Spotter location
Squeaky Peepers in the passageways
Written by
Corey Powell
Directed by
Kyran Kelly
Episode guide
Previous
Tappin Mo and Bo
Next
Fuzzly Ball
Grumbles' First Haircut is the first half of the eighteenth episode in Season 1 of Abby Hatcher.
Summary
When Grumbles starts losing his fur, Abby discovers he needs a haircut but is afraid, so Abby tries to help Grumbles face his fear.
Transcript
For a full transcript of "Grumbles' First Haircut", click here.
Song
Gallery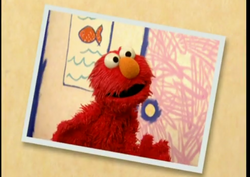 Click here to view the gallery for Grumbles' First Haircut.
Trivia
Moral: Don't be afraid to try new things.
The Peepers' "Help us" cry from the Fuzzly Spotter is used again when Bozzly picks up the other half's singing.
In the beginning as Abby, Bozzly and Grumbles are near the closet, the catchlights on their eyes appear to be glowing.
This is the second time Elvin appears without Melvin after "Princess Flug's Pet Slug".
This is the first episode with a title card that has Abby without Bozzly.
Goofs
When Abby and Bozzly see that Abby has two closets, Bozzly's bed is crooked on Abby's windowsill.
Cast