Grumbles Gets Gone
Season 1, Episode 26a
US Airdate
February 16, 2020
Canada Airdate
27 July 2019
Character focus
Grumbles
Fuzzly Spotter location
Grumbles on the street
Episode guide
Previous
Full Moon Fuzzly
Next
Here an Abby, There an Abby
Grumbles Gets Gone is the first half of the twenty-sixth episode in Season 1 of Abby Hatcher.
Summary
Grumbles is accidentally taken away after he morphed into a couch, and then get in trouble after he morphed into a kite, and Abby and Bozzly have to get him back.
Transcript
For a full transcript of "Grumbles Gets Gone", click here.
Gallery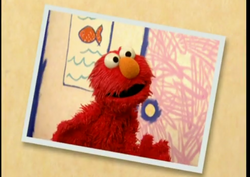 Click here to view the gallery for Grumbles Gets Gone.
Trivia
This episode is oddly similar to "Shape of Grumbles", because both episodes focus on Grumbles, and involve around Grumbles causing chaos by accident and Abby and Bozzly try to rescue him.
Cast
References