In the Park
Season 1, Episode 8b
US Airdate
January 29, 2019
Production code
107b
Character focus
Princess Flug
Fuzzly Spotter location
Curly in the lobby
Written by
Joe Purdy
Directed by
Kyran Kelly
Episode guide
Previous
Curly and the Sock Doll
Next
Teeny Terry's Gift
In the Park is the second half of the eighth episode in Season 1 of Abby Hatcher.
Summary
After it rains, Abby and the Fuzzlies decide to go to the park to play, but Princess Flug refuses to go because as a princess, she feels that being muddy isn't princess-like behavior as she tries anything to not be alone by trapping Curly with glitter goop on the front door.
Song
Synopsis
Transcript
For a full transcript of "In the Park", click here.
Gallery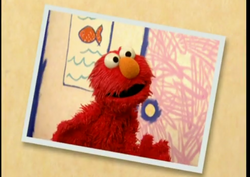 Click here to view the gallery for In the Park.
Quotes
Abby: "I understand you don't want to get dirty, but if you do, you can just clean up again!"
Trivia
Harriet and Teeny Terry are the only Fuzzlies who do not go to the park.
The hotel guest floats down on her umbrella like how Mary Poppins does. She is dressed similarly to Mary as well.
The glitter goo trail Princess Flug leaves resembles a breast cancer awareness ribbon.
Moral: Fun is better than cleanliness.
Cast