Otis on the Go
Season 1, Episode 22a
US Airdate
November 1, 2019
Production code
123a
Character focus
Otis
Fuzzly Spotter location
Otis in the courtyard
Episode guide
Previous
Bedtime For Peepers
Next
Abby's Afraid
Otis on the Go is the first half of the twenty-second episode in Season 1 of Abby Hatcher.
Summary
Otis borrows Abby's new suit up bike and accidentally went on a wild ride.
Synopsis
Transcript
For a full transcript of "Otis on the Go", click here.
Gallery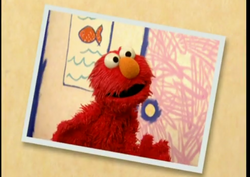 Click here to view the gallery for Otis on the Go.
Trivia
Because Otis had the bike at the time, Abby and Bozzly fail to board the bike in the suit-up sequence.
Originally set to air September 29, 2019, but was pulled and replaced with the Rainbow Rangers episode "A Whale of a Problem/Bee Like Lavender".
Cast