Teeny Pelican Terry
Season 1, Episode 17a
US Airdate
June 17, 2019
Production code
119a
Character focus
Teeny Terry
Fuzzly Spotter location
Teeny Terry in the park
Written by
Corey Powell
Directed by
Kyran Kelly
Episode guide
Previous
Super Secret Passageway
Next
Tappin Mo and Bo
Teeny Pelican Terry is the first half of the seventeenth episode in Season 1 of Abby Hatcher.
Summary
When a mother pelican mistakes Teeny Terry for a baby pelican and flies him to her nest, Abby, Bozzly and Grumbles must save him.
Transcript
For a full transcript of "Teeny Pelican Terry", click here.
Gallery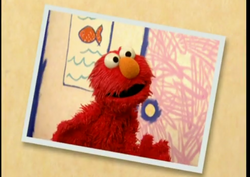 Click here to view the gallery for Teeny Pelican Terry.
Trivia
Grumbles is the second character other than Bozzly to ride with her on her bike after Melvin in "There's Only One Bozzly".
This is the first time two Fuzzlies ride with Abby in the suit-up sequence.
This marks the first the first official apperence of Grumbles in the Abby Hatcher tv series.
Goofs
Cast