General • Trivia • Appearing • Quotes
Teeny Terry's Gift
Season 1, Episode 9a
US Airdate
January 30, 2019
Production code
111a
Character focus
Teeny Terry
Fuzzly Spotter location
Teeny Terry in the dining room
Written by
Lisa Kettle
Directed by
Kyran Kelly
Episode guide
Previous
In the Park
Next
Peeper Time Blues
Teeny Terry's Gift is the first half of the ninth episode in Season 1 of Abby Hatcher.
Song
Summary
Teeny Terry receives a special screwdriver part for his fix it helmet by Abby's father Lex as he goes on an errand, Terry plans to surprise Lex by doing all chores around the hotel all by himself, but with serious consequences.
Transcript
For a full transcript of "Teeny Terry's Gift", click here.
Gallery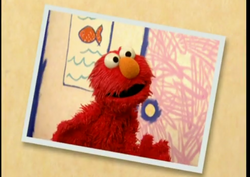 Click here to view the gallery for Teeny Terry's Gift.
Goofs
Before the Peepers sing "One smooth line", Ti has So's colors.
Lex and Teeny Terry paint a rainbow between Abby's bed, but in future episodes it's not there.
Cast