Teeny Terry's Treehouse
Season 1, Episode 11b
US Airdate
February 13, 2019
Canada Airdate
13 February 2019
Production code
109b
Character focus
Teeny Terry
Fuzzly Spotter location
Teeny Terry in the kitchen
Written by
John Phillip Loy
Directed by
Kyran Kelly
Episode guide
Previous
Hearts and Hugs Day
Next
Secret Basement Disco
Teeny Terry's Treehouse is the second half of the eleventh episode in Season 1 of Abby Hatcher.
Summary
Wanting to have a snug like the other Fuzzlies, Teeny Terry turns to Abby and Bozzly to help him find ideas to build one. However, they forget to listen to his thoughts and end up coming up with ideas that don't suit him.
Synopsis
Transcript
For a full transcript of "Teeny Terry's Treehouse", click here.
Gallery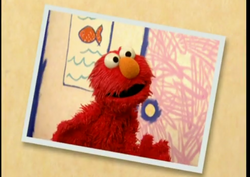 Click here to view the gallery for Teeny Terry's Treehouse.
Quotes
Trivia
This episode shows how Teeny Terry got his snug.
When Princess Flug is about to come out, the Squeaky Peepers sing, "Hail, Princess Flug!" They previously sang this in "In the Park".
Moral: Give your friends a chance to say their thoughts.
Goofs
Cast