The Peeper Transport Tubes
Season 2, Episode 1a
US Airdate
March 8, 2020
Canada Airdate
April 20, 2020
Production code
202a
Fuzzly Spotter location
Curly in the kitchen
Squeaky Peepers in the transport tubes
Written by
John Phillip Loy
Directed by
Kyran Kelly
Episode guide
Previous
Here an Abby, There an Abby

(Season 1)

Next
Abby Loses Her Glasses
The Peeper Transport Tubes (listed in TV guides as Peeper Transport Tubes[1]) is the first half of the first episode in Season 2 of Abby Hatcher.
Summary
When deliveries at the hotel become too much, Abby invents a tube transport system to have the Squeaky Peepers help deliver things to the guests, but they eventually get in trouble when they accidentally mix up the deliveries.
Quotes
Transcript
For a full transcript of "The Peeper Transport Tubes", click here.
Gallery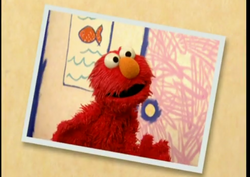 Click here to view the gallery for The Peeper Transport Tubes.
Song
Trivia
Goofs
Cast
References
See also