Wai Po's Wild Day
Season 1, Episode 23b
US Airdate
November 10, 2019
Canada Airdate
July 21, 2019
Production code
124b
Character focus
Wai Po
Fuzzly Spotter location
Mo and Bo in Abby's bedroom
Episode guide
Previous
Shape of Grumbles
Next
Abby Loses Elvin
Wai Po's Wild Day is the second half of the twenty-third episode in Season 1 of Abby Hatcher.
Summary
Abby and the Fuzzlies take Wai Po out on a day of Fuzzly fun and adventure.
Transcript
For a full transcript of "Wai Po's Wild Day", click here.
Song
Gallery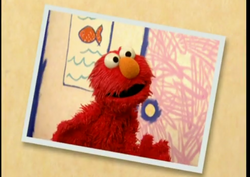 Click here to view the gallery for Wai Po's Wild Day.
Trivia
This is the first time someone else uses Abby's gear. In this case, it's Wai Po.
Abby's gear is shown to adapt to whatever size of whoever is wearing it; when Wai Po uses the Bomber Blimp Jacket, it stretches and grows slightly to fit her body, and the Head Hugging Helmet grows slightly to fit her head.
Goofs
When Abby and Bozzly put their gear away, Abby only takes her helmet off, but in the next scene she has all her gear off.
When Abby and Bozzly get stuck on a floodlight, Abby still has her Pogo Spring Shoes on, but she makes no effort to try to use them.

It's possible they only work when wearing her gear.

Like "Fuzzliest Dinner", Wai Po's name is listed as "Waipo" in the captions.
Cast
References